Hi! I'm Alex and I blog over at A Blonde Moment. I'm really happy that Kate agreed to let me write a guest post for her blog, and I hope you enjoy it!!
Going from Winter to Spring/Summer come with it's own little challenges, for example will I need a coat today? (The answer is almost always yes in the UK!). With the transition to warmer weather, I also find that my makeup bag also undergoes a mini transformation. Gone are the dark reds and purples, and in come peachy pinks and brighter colours. Today I thought I would share what I do to adjust my makeup routine to sunnier times in three little sections. I hope you enjoy!
Makeup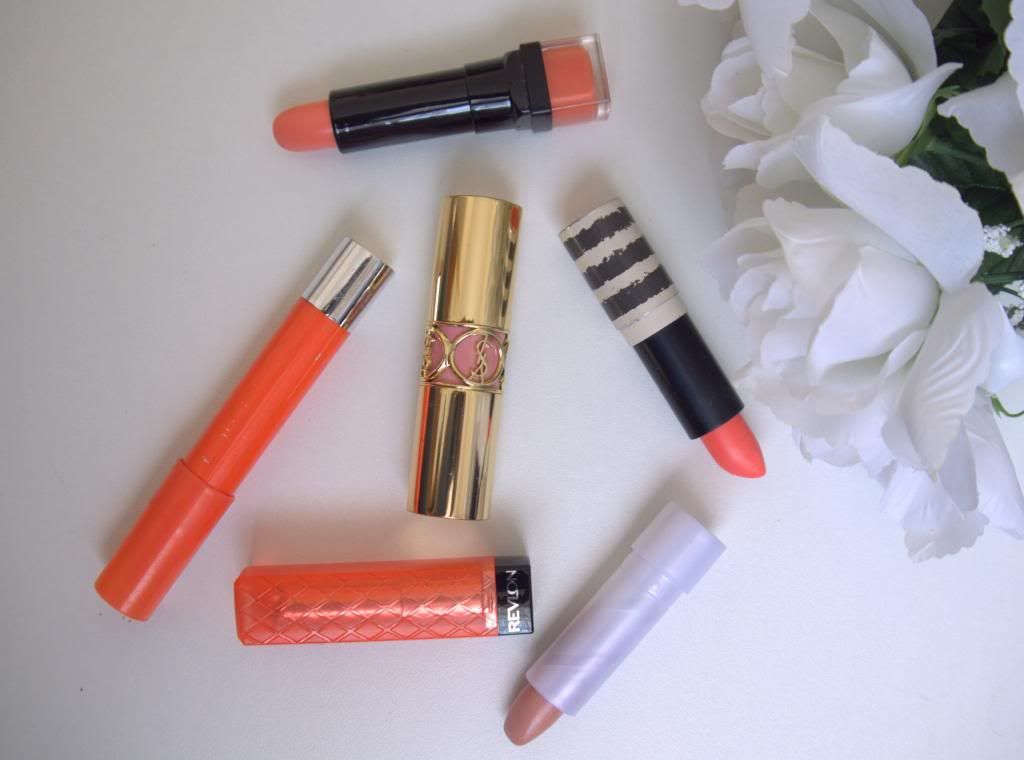 Lips
With the orange lip trend not going anywhere anytime soon, this is something which works so much better when the sun is out and really brightens up any look! A few of my favourites are Bourjois's Colour Boost lip crayons in Orange Punch and Revlon's Lip Butter in Tutti Frutti. These are both really buildable, great if you want to start out with a sheer wash of colour and build up to a bolder statement! I think orange lipstick can be pretty intimidating so it's great to have the option of subtle or all out. Topshop lipstick in Ohh La La is a pretty bright coral, whilst the Bourjois Rouge Edition in Corail en Vogue (shade 19) is an equally gorgeous yet much more subtle option! On the pinker end of things, YSL Rouge Volupté in Lingerie Pink isn't cheap but is absolutely stunning and the perfect Spring time shade. Whilst Nudes are also great in Winter, I included this one from Natural Collection because I think its subtlety and pretty packaging are much more summery.
Face
Whilst in Winter I will tend to go for more subtle blushes and cooler toned highlighters, as soon as we hit April the colour comes out! For spring and summer, bronzers are great for getting that glow, or enhancing it if you are already pretty tanned and are something that perhaps us paler girls can't get away with as much in Winter (I know I can't)! Soleil Tan de Chanel is really gorgeous and works either as a base for your foundation to give an all over tan or can be used as a cream bronzer for contouring or adding some colour. Sleek blush in Honour is a lovely shimmery bronze which gives just a subtle wash of colour. Also from Sleek, Pixie Pink looks bright in the pan but is actually a lovely true pink which I think is perfect for a spring time natural flushed cheek. Something I rarely use in Winter due to dry skin is cream blush, but once the summer months hit it's perfect for a quick, easy and dewy option! Head Over Heels is a perfect peachy shade. And finally, whilst highlighters are lovely all year round, in summer a more golden shade can add to that beachy summery look. Sunbeam from MeMeMe is so pretty, a great budget alternative to Benefit's Sunbeam highlighter!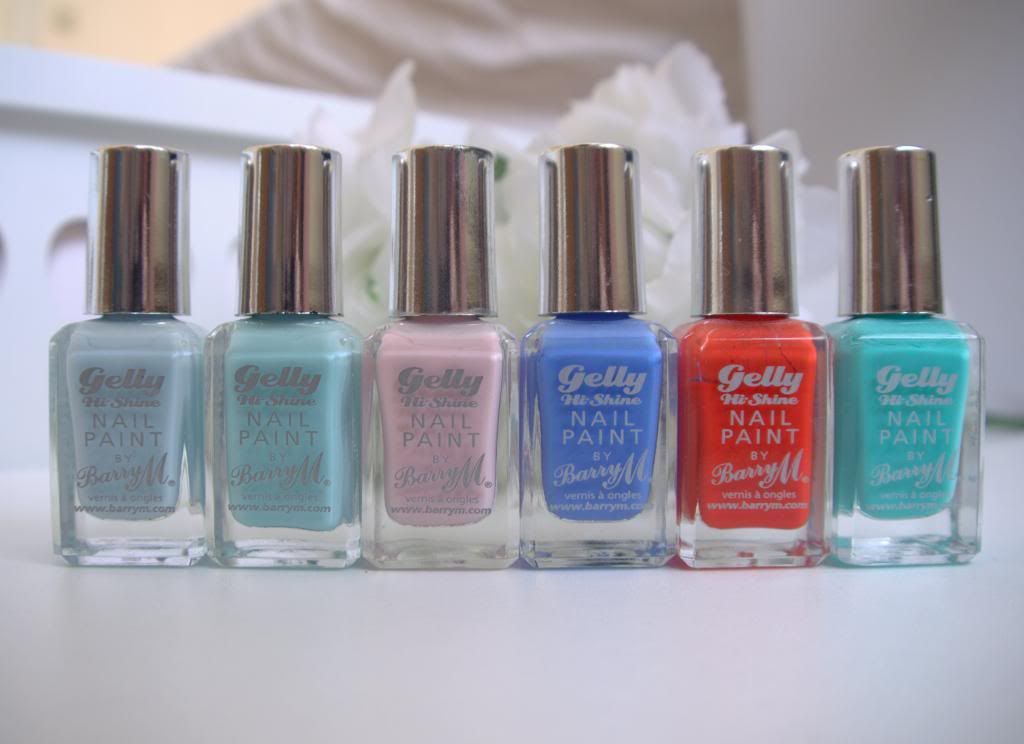 My winter nail wardrobe tends to consist of deep reds and neutral shades. Spring/Summer is the perfect time to crack out the rainbow of colours that have been waiting to make an appearance! With the pastel trend this year pale pinks, blues and greens are so pretty and flattering, whilst brighter colours pretty much scream summer! As you can see these are all from the Barry M Gelly Nail Paint range - it may look like Barry M are paying me for this little section but honestly these are just what I use consistently!
Thanks for reading and I hope you enjoyed this post!